Rubiera Studios is a full service photo studio run by a family of photographers. With offices in Fayetteville, NC, our talented and experienced staff of photographers and filmmakers will bring your project to life anywhere on the east coast.
Affordable studio rental is now available in Fayetteville! Our 1200 sq. ft. Studio is located in the heart of Downtown Fayetteville, just minutes from I-95 and SR-87. The studio is ideal for small to medium sized photo or video shoots and is perfect for the professional or amateur photographer. This convenient space has areas that can stage up to three sets simultaneously for smooth transitions and optimal use of your time. We have a dressing room with vanity and lights, seating, clothing racks, hair dryers, flat irons and curling irons. The kitchen area has a sink, refrigerator and coffee makers and is great for staging craft services. There are plenty of 110V outlets on standard 20A breakers. If you need more power, send us a message to price and accommodate your needs. If you need lighting or grip equipment for the day, we have individual items or packages for rent.
TERMS
---
All Studio rentals are to be paid, prior to the start of the shoot in the form of a VISA, MasterCard, American Express, Discover or PayPal made payable to Raul Rubiera Photography.
Half days are 4 hours and full days are 8 hours. Your time includes shooting, load-in and out, prep-time and strike. Overtime is $10 per hour in addition to the hourly rate if kept under 8 hours. Overtime after 8 hours is $60 per hour.
Half of the rental amount is required as a deposit in the form of a VISA, MasterCard, American Express, Discover or PayPal to secure a Studio Booking. In the case of cancellation, deposits will be held for rescheduling for up to three months provided the renter cancels with at least 48 hours notice. Cancellations requested within 48 hours of rental time will result in forfeiture of the deposit.
Renters must do a basic clean-up, otherwise a $35 clean-up charge will be due.
A Credit Card is Required as deposit to rent studio and equipment.
Studio Rental Rates:
| | Hourly (2 hr min) | Half Day (4 hrs) | Full Day (8 Hrs) |
| --- | --- | --- | --- |
| Mon-Fri | $45 | $170 | $320 |
| Sat-Sun | $55 | $210 | $400 |
| Overtime | $60 (after 8 hrs) | | |
| After Hours | Add $10 per hour (after 5pm) | | |
Equipment Rental Rates: in studio only
Package 1:
$100 per day

2 x Alien Bees 1600 Strobe Light with 8in. reflectors
1 x Wireless Transmitter
1 x Large Octabank Set of Four grids
1 x full apple box

2 x Wireless Receivers
2 x 8ft. Wheeled light stand
1 x Strip Bank
2 x sandbags
Package 2:
$200 per day

2 x Alien Bees 1600 Strobe Light
1 x White Lightning 600 Strobe light
4 x Wireless Receivers
2 x 15ft. Century Stand w/boom
2 x 8ft. Wheeled light stand
2 x sandbags
1 x full apple box 1 x Strip Bank

1 x White Lightning 3200 Strobe Light
1 x Wireless Transmitter
1 x Beauty Dish
1 x Still Tripod w/ball head
1x Giant Softbox
1 x Large Octabank Set of Four grids
Equipment a la carte:
Lights:
Alien Bees 1600 Strobe Light $25 per day
---
White Lightning 3200 Strobe Light $30 per day
---
White Lightning 3200 Strobe Light $30 per day
---
White Lightning 600 Strobe light $20 per day
---
AlienBees ABR800 Ringflash Unit $35 per day
---
Novatron 440hdx pack w/3 heads & umbrella $50 per day
---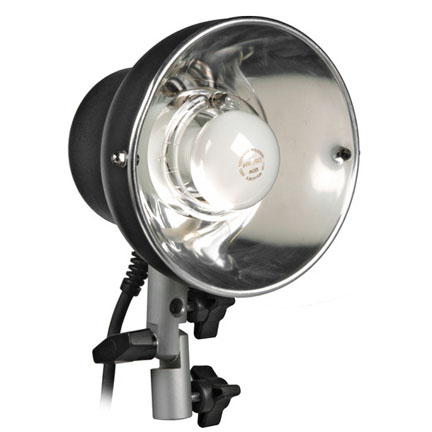 Novatron head & umbrella $20 per day
---
Wireless:
Wireless Receivers $10 per day
---
Wireless Transmitter $10 per day
---
Modifiers for Alien Bees and White lightning:
Giant Softbox 30" x 60" $15 per day
---
Large Octabank 47" $15 per day
---
Strip Bank 10" x 36" $10 per day
---
PLM White Umbrella 86" $20 per day
---
PLM Silver Umbrella 86" $20 per day
---
Silver High Output Beauty Dish 22" $12 per day
---
White High Output Beauty Dish 22" $12 per day
---
White Shovel Background Reflector $10 per day
---
56-inch Moon Unit for Ringflash $12 per day
---
Set of four grids $7 per day
---
Ring Flash Grid $5 per day
---
Beauty Dish Grid $5 per day
---
5-in-1 Circular Reflector Kit $7 per day
---
Grip:
Still Tripod w/ball head $10 per day
---
Video Tripod w/fluid head $10 per day
---
15ft. Century Stand w/ boom $5 per day
---
8ft. Wheeled light stand $5 per day
---
8ft. Standard light stand $5 per day
---